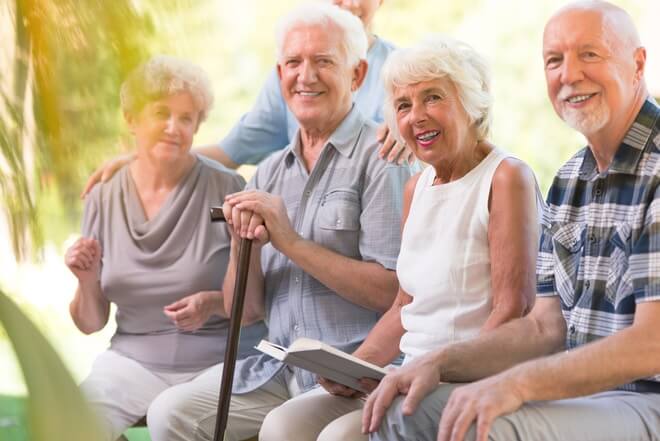 Making the decision to place a family member in an assisted living facility is never easy. The process often comes with worry, guilt, and concerns about (a) how your loved one is going to feel about it, and (b) the associated costs.
Yet, there are many reasons why assisted living makes sense: If you live far away from a loved one, if you have a demanding job that requires long hours at the office or traveling, if you have kids or a myriad other life responsibilities, it can become overwhelming or sometimes downright impossible to attend to your senior family member as often as they need. This is especially the case if they require multiple visits during the day or constant monitoring due to health concerns.
What to Look for in a Good Assisted Living Facility or Nursing Home
The first thing to keep in mind is that not all assisted living facilities are created equal. Some of them allow for their residents to maintain a level of independence, while others provide trained personnel who are able to help your loved one with the activities of daily living (such as personal hygiene, getting dressed, and meal preparation) or even with medications and therapy.
Once you have determined which type of assisted living environment would work best for your family, it's time for research. After all, you want to make sure that your family member is comfortable and well cared for.
10 Things You Need to Do to Find a Good Assisted Living Facility
When checking into facilities, you need to do a lot more than call and talk with employees. Administrators and management want you to choose their facility. While you do need to communicate with them to get information as to services and costs, you should also see to the following:
1. Make a list of facilities
You can start your search by visiting the Texas Health and Human Services website. Narrow the list down by location. Even if you have a busy schedule, you'll want to be able to visit your family member regularly and get involved in their new community. Also, keep in mind the facilities' proximity to your family's medical providers. If your loved one is relatively independent, look for communities that are close to places of entertainment they enjoy: shopping, golfing, parks, restaurants, or movie theaters.
2. Consider the costs
Medicare doesn't cover assisted living facilities. Medicaid does; however, benefits are only available for people who meet certain income requirements. The Department of Veterans Affairs can also offer assistance. While there are other types of programs that may fund some of the costs, the fact remains that assisted living can be costly and you may have to pay for some of these expenses out of pocket. Always ask how services are billed and what happens if you run out of resources to pay for them.
3. Visit every facility you're considering
When you do this, always bring your loved one as they're the one who may be living there in the near future. Treat them with the respect and dignity they deserve by letting them have a say in the matter. In addition to going for your scheduled appointment, drop in unannounced during the day and during the evening to check the environment and to observe whether residents seem pleased or distressed to be there. While you're there, look at the state of the facilities: Is everything clean? Is anything broken or seemingly a hazard? How is the security?
4. Ask many questions
In addition to inquiring about specific ways they can help your family member, ask about background check requirements for staff, how many units are located within the community, how many residents live there, can residents have pets, is there a curfew, ask about their menus and whether they make modifications for dietary preferences or restrictions. Have your loved one taste the food. Ask if any of the rooms are private, and if there's care for people suffering from Dementia/Alzheimer's/mobility issues/diabetes/insert your family member's condition. AARP has an exhaustive list of questions to help you navigate this process.
5. Talk to residents
Ask them how long they've been living in the community, whether they enjoy it, whether they have any complaints, and who their favorite staff members are. While speaking with them, take notice if they are showered and well groomed.
6. Look for ways the environment will make your loved one's daily routines easier
Do showers have grab bars or wheelchair access? Is there assistance with housekeeping? Is there transportation to medical appointments?
7. Think about the amenities
Look for communities that feature activities, such as art classes, book clubs, movie nights, group exercise classes, and an area for entertaining.
8. Review the contract carefully
Don't sign a contract on the same day you visit the facility. Take it home with you. Read the entire document and make a list of questions as you think of them. If there are any terms you don't understand, go back to the facility and ask for clarification. If it still doesn't make sense or makes you feel uneasy, have an attorney review the contract.
9. Read reviews
In addition to stories from residents, you want to hear what family members have to say about their experience. The Consumer Affairs website compares reviews based on assisted living features, facility types, residents, and expert reviews. There are also resources that offer information about resident turnover and health inspections.
10. Learn about the rights of residents
The Texas Office of Long-Care Ombudsman provides information about residents' rights and may be an additional resource to find out whether a facility you're considering has had any issues regarding elder care.
If You Have Questions about Transitioning to an Assisted Senior Living facility, Let Us Help You
At Senior Living Specialists, we provide assistance for the senior citizen community in Dallas. Whether it's home care or assisted living, we have all the compassion and experience necessary to provide healthcare and support to your loved one.
Call us at (214) 929-5055 or fill out our online contact form.

Austin, Texas has long been known for its nightlife, many restaurants, festivals, and great music scene more than probably anything else. The young vibe of the residents is reflected in its one of a kind shopping, world class museums, and gorgeous outdoor parks. [Read more…]