Paul and his family recognized the need for a proactive approach to caring for Betty. Their desire to keep her safe while supporting her remaining abilities led to the decision to find an assisted living community in the Dallas-Fort Worth area that would be a good fit for her. These were unchartered waters for the Markowitz family. A busy work and personal life made the time required for the search very difficult.
Faced with an overwhelming number of confusing options, the family struggled to figure out which level of care and which senior living community was the right one for Betty. Paul tried to search for a senior living expert to help the family make an informed decision, but had a difficult time finding one he and his family felt confident working with. Senior care advisors were either part of a national placement company who didn't have firsthand knowledge of the Dallas-Fort Worth senior care market, or were local experts who charged cost- prohibitive hourly rates for their services.
Creating a Team of Senior Living Advisors in North Texas
Once the family worked their way through the process and got Betty safely settled in an assisted living community, Paul realized there was a great need for a passionate, knowledgeable advisory team in the Dallas-Fort Worth area who would put families first. In May of 2009, Senior Living Specialists assisted their first family. Since then, we've assisted over 6000 families.
The team at Senior Living Specialists personally knows the care homes and facilities offering independent living, assisted living communities, dementia care/Alzheimer's care, skilled nursing care, as well as home care agencies, throughout the Dallas Fort Worth area. We are in and out of the care homes/communities on a routine basis and understand the strengths and weaknesses of each.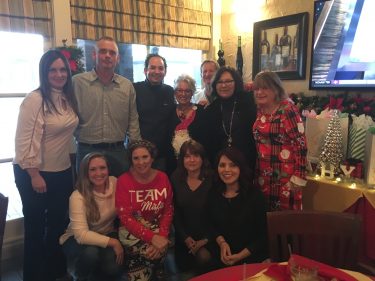 We help families learn more about the different types of senior living options, offer suggestions on paying for care, offer tips for objectively evaluating each senior living provider, and share questions that are important to ask while touring.
Our services are always free for seniors and their families. We are compensated by a referral fee from the community or care home which the family moves into. This allows us to provide a cost-free service to families.
For information and guidance, please call us at 214-929-5055 . You can also email Paul@SeniorLivingSpecialists.com or complete our Contact Form.