Paul Markowitz, Founder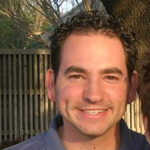 Paul is the owner and principal of Senior Living Specialists. He founded the company as a result of his personal experience trying to find an assisted living community in the Dallas area for his mom, Betty when she was diagnosed with Alzheimer's disease at the young age of 59. After his family's personal struggle to find senior living for her, Paul decided that he wanted to do something to help other families who found themselves in similar situations. He knew how stressful and difficult the process could be. After touring many DFW senior living communities, the Senior Living Specialists helped its first family find appropriate care in May of 2009.
Paul earned his bachelor's degree in Economics from Indiana University and studied abroad in Florence, Italy. Prior to founding Senior Living Specialists, Paul was a Strategy Consultant for four years. In that role, he worked on mergers & acquisitions and business development cases on behalf of many Fortune 500 companies located throughout the United States.
In his spare time, Paul enjoys spending time with his family, traveling with his wife, playing golf and fly fishing. Paul has lived in Dallas for over 20 years and is very active in the community. He often speaks to area organizations about the challenges of caring for a loved one and what families should look for when considering a retirement living community.
If you would like to connect with Paul, you can reach him at Paul@SeniorLivingSpecialists.com or at 214-929-5055.
Christy Byerly, Licensed Master Social Worker
Christy was born and raised in Plano, Texas where her family still lives. She graduated from Plano Senior High School and attended college at Southwest Texas State University where she was awarded a bachelor's degree in social work. Christy went on to earn her Master of Science in Social Work degree in 2005 at the University of Texas at Arlington. She is a Licensed Master Social Worker (LMSW).
Christy has been working in the DFW healthcare industry since 2005. She worked in hospitals, acute rehab facilities, skilled nursing facilities and home health care agencies as a social worker, case manager and clinical liaison. She lives in Plano with her husband and three sons. Christy enjoys traveling, spending time with her family and playing tennis.
If you would like to connect with Christy, she can be reached by email at Christy@SeniorLivingSpecialists.com or at 214-418-9081.
Anna Ray, Community Outreach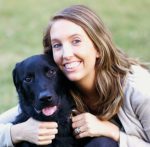 Anna Ray has spent the last seven years in the Senior Living industry at the Community level as a Director of Sales and Marketing. As a result, most of her recent experience with seniors comes from working directly with families and their loved ones to help them navigate the life-changing move into a retirement community. She has worked in Independent living, Assisted living, and Memory Care.
Anna's passion for seniors began with a close-knit relationship with her grandparents, and her passion for retirement communities started at 14 years old with a decision to volunteer at her local Assisted Living, instructing an exercise class. At 17 she volunteered as a guest speaker for educational classes with a family friend, visiting retirement communities all over the metroplex. Her career in senior living didn't begin until several years later when she took a job as a receptionist at an Assisted Living and Memory Care community.
Anna is now a Realtor with Keller Williams, helping seniors and their families with the emotional task of selling their final home. She is passionate about making it as easy as possible, so the focus can be on the senior's needs.
Anna is excited to be a part of Senior Living Specialists, after working so closely with them over the past seven years and seeing time and time again that the most important thing is always doing the right thing for each family.
Anna was born and partially raised in Washington state (Seattle and Spokane), but got to Dallas, Texas as quickly as she could. She lives in Sachse, TX with her husband and four rescue dogs. Anna is an avid animal lover and enjoys spending quality time with people, sunny weather, and beach vacations.
If you would like to connect with Anna, you can reach her by email at Anna@SeniorLivingSpecialists.com or at 469-642-5939.
Donna Diaz, Community Outreach – Metroplex East
Donna Diaz, a Texas native, was born in Dallas and raised in Mesquite. Donna began her career in the healthcare industry working for the Baylor Healthcare system for 8 years, first at Baylor Medical Center at Garland in Nursing Administration, then transitioned to the Marketing department as their Community Relations Coordinator. She then went to Baylor Medical Center Dallas and worked for the Baylor Foundation. In 2007 she began working for a memory care community as their Marketing Director. During her almost 7 years with this community, she also facilitated their monthly Alzheimer's support group helping families, caregivers and friends of persons with Alzheimer's or dementia, meet and develop a mutual support system as well as helping members feel better prepared to handle and cope with their situations. Donna then went on to work in independent living, assisted living and memory care and then hospice, each time as Marketing Director.
Donna has many year's experience working in the senior industry and has a true heart and compassion for seniors and their families. She has felt rewarded assisting many families over the years in their search for senior living communities and other eldercare services.
Donna is excited to be a part of our experienced Senior Living Specialists team and happy to serve seniors and their families.
If you would like to connect with Donna, you can reach her by email at donnadiaz@seniorlivingspecialists.com or at 214-228-7722.
Jolie Derr, Community Outreach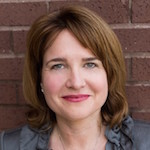 Jolie is a native of New Orleans, Louisiana and moved to Dallas in 1999. Growing up in a household of immediate and extended family, alongside her grandparents and her great-grandmother, shaped her deep dedication to and respect for senior adults. It also gave her a personal understanding of the challenges that loved ones' changing needs can have on a family. Jolie is a graduate of Tulane University, with a bachelor's degree in psychology.
Jolie began working in the senior living industry immediately after college, and has over 17 years of experience in the operations and marketing of senior living communities. She has had hands on involvement in a wide range of settings, offering differing levels of care, including: Independent Living; Assisted Living, Skilled Nursing and Memory Support. These communities had a variety of configurations, including: Continuing Care Retirement Communities and stand-alone communities. She has worked with entrance fee ("buy in") communities and with rental options. So, she is all too familiar with the many, many ways senior services can be offered, and with how confusing these options may be to prospective customers.
Jolie is thrilled to be part of the team at Senior Living Specialists, using her knowledge of senior living options and her background in marketing and community outreach to spread the word about this very special service that is being offered to the DFW community. She is truly dedicated to the Senior Living Specialist concept of helping families and individuals find their "perfect fit" within the myriad of senior care options out there.
Jolie has lived in University Park since 2006. Prior to that she lived in Preston Hollow. She's a volunteer at her church, and at the HPISD schools that her daughters attend. She also loves practicing yoga, cooking, traveling and spending time with her husband and their two daughters.
If you would like to connect with Jolie, you can reach her by email at Jolie@SeniorLivingSpecialists.com or at 214-308-0195.
Sandra Johnson, Community Outreach & Family Liaison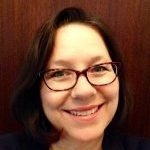 Sandra was born and raised in San Diego, California, moved to Texas as a young adult, and is a Texan at heart. She moved to Dallas from Houston with her young family 22 years ago, and has lived in Plano for 19 years. She was a "stay-at-home mom who was never home", busy raising her family in addition to being an active community volunteer, and supporting aging parents with chronic illness. During this time, her husband's father, and later her husband's mother, were diagnosed with Alzheimer's disease.
Sandra has personal insight into the many challenges and decisions facing families coping with Alzheimer's disease. She understands the importance of identifying and selecting "the right" senior living community with the appropriate amenities, staffing and care options available to meet a loved one's changing care needs.
A passion for working with seniors led Sandra to volunteer at a senior living community, sparking a new career in senior living. Prior to joining Senior Living Specialists, Sandra spent 8 years working in operations and marketing in independent living, assisted living and memory care communities. She provided care, assistance and guidance to residents and families, in her role as activity coordinator, community relations director, and associate executive director within the community setting.
Sandra and her husband are empty nesters with two adult children. She enjoys volunteering for the Greater Dallas Alzheimer's Association, cooking, traveling, DIY home projects, and spending time with family and friends.
If you would like to connect with Sandra, you can reach her by email at Sandra@SeniorLivingSpecialists.com or at 214-563-4267.
Sherry Christiaens, Certified Dementia Practitioner, Community Outreach Director Collin County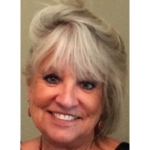 Sherry is a native Texas, born and raised right here in north Texas. She graduated from R. L. Turner High School in Carrollton, TX and received her Bachelor of Arts in Kinesiology (Human Performance & Sport) from New Mexico Highlands University in Las Vegas, NM. Sherry met her husband Steve while working at KLIF-AM Radio in Dallas in 1978. Steve & Sherry married in Dallas in 1979 and moved to Los Angeles, CA where both she & Steve worked in radio for many years before moving to New Mexico and then back home to Texas in 2011.
Sherry & Steve have four children and seven grandchildren. They live with their rescue Saint Bernard, Bailey, six cats and four horses in rural Blue Ridge, TX.
Sherry's passion and concerns for seniors come from being exposed to dementia from an early age. Sherry's grandmother, Vera, developed Alzheimer's when Sherry was still in high school. She has three aunts that have lived with dementia through most of their elder years. Steve's mom, Eileen, lived with them for 35 years. The last 15 years of Eileen's life she lived with the progression of dementia, robbing her of the essential person she was and eventually causing her death.
Sherry has worked in healthcare for the past 13 years, first in respiratory care, then hospice and the last five years in memory care communities. She was the walk chair for the Alzheimer's Association for Collin County for two years, started up the Senior Service Alliance for both the McKinney and Frisco Chamber of Commerce and also founded the North Texas Area Gerontological Society. She speaks throughout the Collin County area on the difficulties of living and coping with memory loss.
Sherry is excited to join the expert team of Senior Living Specialists helping families find the best community in the Collin County area, whether it is a group home, independent living, assisted living or memory care. She is also a resource for funding avenues, elder law, home health, home care, hospice, and veteran's benefits.
If you would like to connect with Sherry, you can reach her by email at Sherry@SeniorLivingSpecialists.com or at 469-400-3496.
Kris Raab, Community Outreach – Metroplex West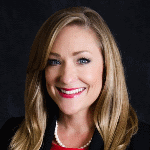 Kris is a native Texan, who, after living in 9 states, relocated back to DFW in 2006. She spent a decade in property management, before turning her passion for helping others in to a love of senior living in 2015.
Never known as shy, Kris is a natural spokesperson who enjoys public speaking and standing up for a good cause. She's been a volunteer, fundraising event coordinator, and public relations consultant for numerous charities. Kris has danced professionally, been a morning personality on sports radio, acted in movies, and hosted a leading children's dance competition for many years.
Kris and her husband, Charley, married 1000ft above the ground during the Albuquerque International Balloon Fiesta in October 2017. They have one teenage son and one goofy little pug. Kris and Charley love to travel, cook, and find joy in new experiences.
Kris is honored to serve the elderly community and their families as part of the experienced, dedicated team at Senior Living Specialists.
If you would like to contact Kris, you can reach her by email at Kris@SeniorLivingSpecialists.com or at 972-551-9369.
Tim Powell, Community Outreach & Family Liaison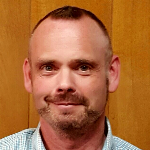 A Texas native, Tim received his Bachelor's degree in Music from Lamar University in Beaumont. He then moved to Tulsa, Oklahoma, where he obtained a Master's degree in Church Music from Oral Roberts University. An Ordained Minister, he served for 18 years in the Tulsa area in music ministry and church administration.
Tim returned to Texas four years ago, and has since been working in the senior health and lifestyle industry with experience in both hospice and home care services, as well as assisted living and memory care communities. He is a Certified Assisted Living Administrator, as well as a Certified Dementia Care Specialist. He has a passion for working with Seniors and their families and more than anything wants to be an advocate and resource for them in any way possible.
Tim and his husband Cory live in Uptown Dallas. Cory's "second job" is as a Marathon runner, and so in their spare time, their travels include various places around the country where Cory may be competing on any given weekend.
If you would like to connect with Tim, you can reach him by email at Tim@SeniorLivingSpecialists.com or at 972-832-7517.
Donna Elliott, Family Liaison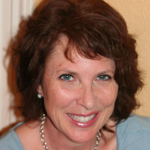 Donna has lived in the Dallas community for over 25 years. She spent most of her career working in multi-family property management. That experience helped her easily make the transition to assisting families in their search for a senior living community. Although there are many similarities between the two fields, the most notable difference for Donna has been the ability to truly help families in crisis. She has seen firsthand how her role can take a burden off their shoulders and provide guidance to them during a very difficult time in their lives.
Donna has been assisting families since March of 2008, and considers it to be a privilege to provide support.
If you would like to connect with Donna, she can be reached by email at Donna@SeniorLivingSpecialists.com. Or you can call her directly at 214-995-8122.
Anna Dickerson, Volunteer Coordinator & Community Outreach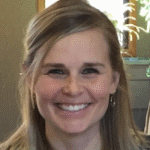 Anna was born and raised in Richardson, Texas where she still lives. She graduated from Pearce High School and attended college at Texas A&M University. She earned a degree in Finance and is a former Business and Technology Consultant. Anna has been an avid volunteer in an Assisted Living community for over 6 years, serving in various capacities. Two years ago, she founded Myrna & Me, a ministry that connects seniors and children. Everyone has a story and she is passionate about building intergenerational friendships so the stories can be told. Myrna & Me pairs residents with no family or family far away with a local mom and her children for one-on-one visits, organizes group activities twice a week at an Assisted Living community where kids interact with residents through play, and hosts large themed group events each month.
Anna has participated in various training courses and has recently applied to become a Certified Dementia Practioner. She has a passion for engaging with seniors, particularly those affected by Dementia. She loves sharing her two young children with residents and teaching them to be compassionate and interested in the elderly. She enjoys traveling with her husband, playing tennis and is always up for make believe with her kids.
If you would like to connect with Anna, you can reach her at annadickerson21@gmail.com or at 214-908-1709.
Kimberly Corcoran, Family Liaison Assistant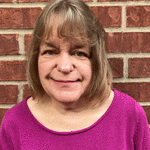 Kim was born in raised in Mt. Clemens, Michigan, a suburb of Detroit, and graduated in 1986 with a word processing degree from Dorsey Business Schools. She moved to the Dallas area in 1994 with the money management company she was with at that time. Her main background is in the banking and financial industry for over 25 years. Her primary role was an administrative assistant and assisted in every area possible with her previous jobs including human resources, investments, and legal departments with a "can do" attitude.
Kim has always had a soft heart for seniors and helping others. She is excited about providing support for the team at Senior Living Specialists and helping people find a place they can call home. Kim also loves being with her two children, reading, baking and playing her flute. She has also volunteered at her church and in the Plano community previously. In 2005-2007, Kim was on the Relay For Life Committee (with the American Cancer Society) for Plano and helped with marketing and acquiring sponsorships for the event for three years. Working with the cancer survivors was the best reward possible.
If you would like to connect with Kim, you can reach her at Kim@SeniorLivingSpecialists.com or at 972-679-7491.